Etexts and Dictionaries

[ Jump: The Bible _ Classical Antiquity _ Late Antiquity _ The Medieval World _ General Christian Resources _ Philosophy ]
---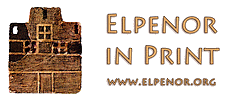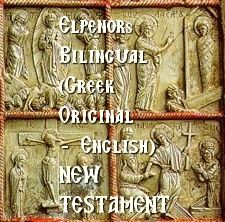 Internet Sacred Text Archive
Sacred texts from many religions, cultures or even quasi-cultures - more or less important. We wouldn't agree with the categorization in all the details, nor would we include some of this material, but it is maybe the best available collection of the kind, and a huge one! Warm congratulations to the responsibles!
Alex Catalog of Electronic Texts on the Internet
American literature, English literature, and Western philosophy. Eric Morgan's virtual library offers, among other goodies, full or partial searches of the located texts.
The On-line Books Page
Edited by John Mark Ockerbloom. Easy to use and efficient.
Texts of the Gutenberg Project
Search the Project Gutenberg e-text entries.
A Web of on-line dictionaries
Maintained by Robert Beard, this site is linked to more than 400 dictionaries of over 130 different languages. Preference in selection has been given to free online dictionaries of high quality. However, downloadable and subscription material are listed if exceptionally rare and/or unusually well-executed. A few inceptive word lists of languages otherwise not represented have also been included, as encouragement to continued development.
Search various literary archives and dictionaries
It includes Perseus Word and Phrase Search (English documents); Lewis and Short Latin Dictionary (Perseus); Greek to English dictionaries; Encyclopedia Britannica Internet Guide; A Handbook of Rhetorical Devices; A Glossary of Literary Terms; The Internet Classics Archive (Translations); Argos (Limited Area Search of the Ancient World); Hippias (Limited Area Search of Philosophy); Exploring Ancient World Cultures (Evansville); Internet Images for Classical Antiquity (Holy Cross); ANCIEN-L archives, Archives for aegeanet, ancien-l, ane-l, byzans-l, classics-m, greekarch, lt-antiq, numism-l, romarch-l; Classics and Mediterranean Archaeology (Michigan); Diotima's bibliographies; The Bryn Mawr Classical Review and Medieval Reviews; - and more. Maintained by Ross Scaife.
Voice of the Shuttle
A huge collection of links, difficult to use but if you are desperate you can give it a try - and don't forget your browser's "find-in-page" option.

Cf.:
---